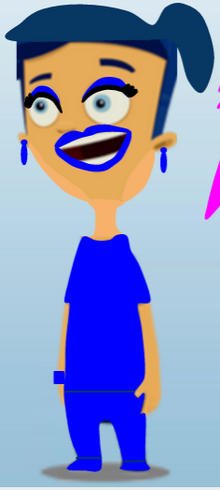 Lester's mother, possibly named Mrs. Awesome, is the unseen biological mother of Lester "Les" Awesome, when she was with Mr. Awesome. It is not known if she was married to Les' dad and whether or not she took his surname though. She may be dead, or alive and separated. She had married to Mr. Kerplopolis and becomes Thera's stepmother. She's the future stepmother-in-law of Noam Plinsky, the future step aunt-in-law of Derek Plinsky, the future mother-in-law of Holley Holtey, and the aunt of Tyler Awesome.
Ad blocker interference detected!
Wikia is a free-to-use site that makes money from advertising. We have a modified experience for viewers using ad blockers

Wikia is not accessible if you've made further modifications. Remove the custom ad blocker rule(s) and the page will load as expected.